The Data You Need—When You Need It
You've got a lot to juggle, whether you're managing a large fleet of vehicles or you're on the front lines with your employees. But complicated data analysis doesn't have to be among your primary responsibilities. WEX ClearView offers solutions that can help you make fast, focused, data-driven decisions for your business—whatever the size.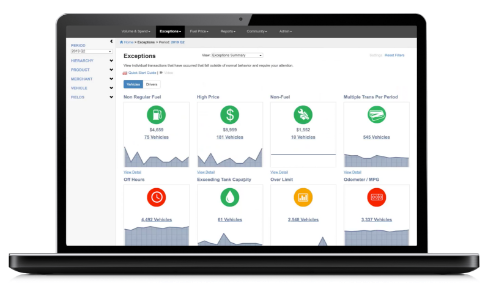 ClearView Essentials
For fleet managers who oversee a large number of vehicles, ClearView Essentials provides the insights necessary to take quick action. Say goodbye to sifting through large spreadsheets to identify trends, issues or problems: ClearView Essentials offers dashboards with easy-to-interpret graphs and data visualizations so you can easily access the insights you need to make informed decisions.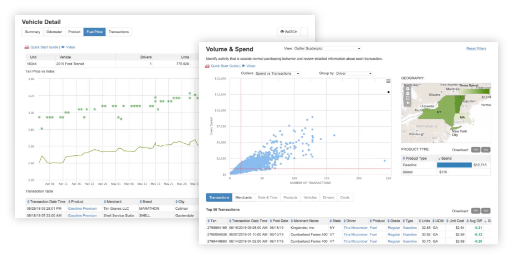 View key metrics of driver fueling habits over time, spending trends, product categories and more. Quickly identify issues and make corrections that can impact your bottom line. Use data to drive operational efficiency and save you from having to analyze files.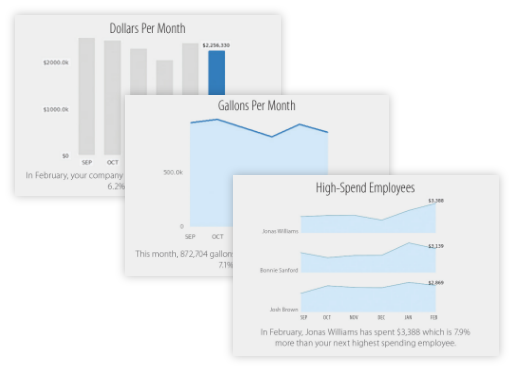 ClearView Snap
Always on the move with your small business? ClearView Snap is here to help you gain insights into your fuel spend—and provide information that can help you save. Receive an emailed report (choose weekly or monthly) that includes data about fuel consumption in both gallons and dollars, a list of your highest-spending drivers, and mid- and premium-grade fuel purchases.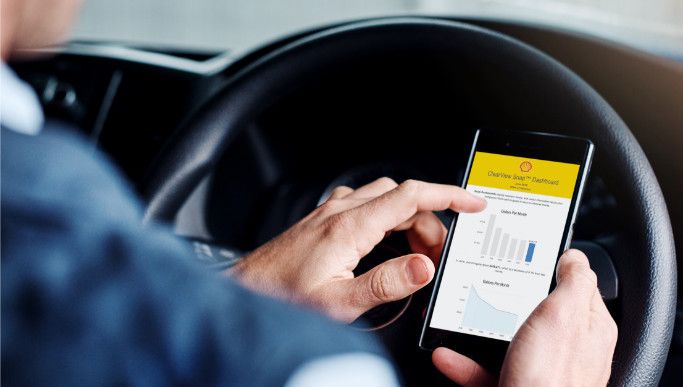 Easy-to-interpret email reports mean you don't need complicated analytics software, especially when you're on the go. And don't worry about gathering and analyzing receipts to get information about how your employees are spending—everything's all in one email, so you can quickly make decisions that can save both money and time.
ClearView at a Glance
Want to figure out which solution is right for you? Check out the details below.

ClearView Essentials
For managers of large fleets
Dashboards to interpret large volumes of data
Eliminate the need for cumbersome spreadsheets

ClearView Snap
For small businesses
Emailed dashboards with relevant reporting
Easily view key numbers while you're on the go
Get Started Today
Ready to start using ClearView?