Account Management on the Go.
Just Like You.
You're not sitting behind a desk all day, managing your employees' fuel transactions from a desktop computer. You're on the move—and you need a way to manage your accounts that fits with the way you work. That's where the Fleet SmartHub mobile app from Shell Fleet Solutions comes in.
Available at no cost to all Shell Fleet Solutions cardholders, Fleet SmartHub allows you to pay bills, view transaction details, manage cards and be notified of suspicious activity right on your smartphone. No need to stop what you're doing and get to a computer—just log in to Fleet SmartHub for a secure, quick and convenient account management experience.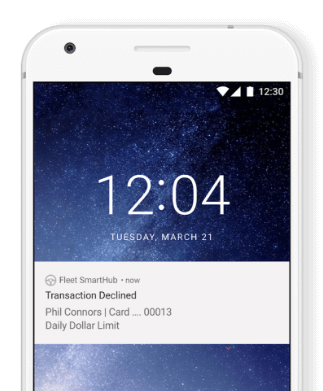 Real-Time Notifications
Time to pay your bill? Was a transaction declined at a pump? When you enable Fleet SmartHub notifications, you'll be alerted in real time so you can take quick action.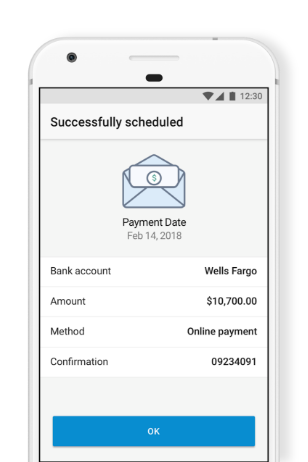 Convenient Account Management
View your current balance, remaining credit and details about transactions on your account. Quickly and easily pay your bill right from your phone. Keep track of your employees' transactions. Report a lost or stolen card, order new cards and more.